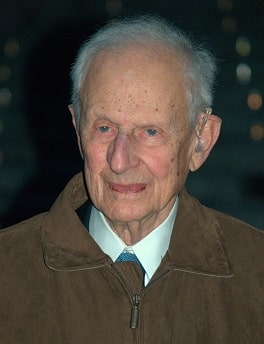 Today we remember the legendary American lawyer who served as both the U.S. Attorney for United States for the Southern District of New York and as the District Attorney (DA) for New York City who passed in July 2019.
In 2002, Robert Morgenthau bravely and heroically urged the courts to reopen the case of the Central Park Five of which he previously oversaw as prosecutor in the original trial.
The Central Park Five were wrongfully convicted of assault among other crimes of a female jogger in Central Park in 1989. These boys were sentenced to years in prison. Four were tried as juveniles, while one was tried as an adult.
Upon consideration of the DNA evidence overlooked at the initial trial, these defendants, now men, were released after being found not guilty and awarded $41 million in civil damages as compensation for their unjust experiences.
It is standard practice for a medical expert to refuse to comment at a trial should their professional opinion disagree with the legal argument used in court.  There was never any DNA evidence that supported the claim that the jogger was attacked by multiple assailants. And when it came time to provide their expert opinion, the medical expert in this case could not say anything. 
Morgenthau was a voice of true justice successfully highlighting the fact that the original courts never considered key evidence concerning DNA and testimony from expert witnesses including the forensic pathologist used in trial. The DNA evidence, and the forensic pathologists who provided the analysis, was integral in overturning convictions and allowing these boys, now men, to walk free. It proved that the attack was perpetrated by one person who has since pleaded guilty in the new trial.
Read this excerpt from the NYPD police report officially reassessing the crime and the investigations thereof once the wrongful convictions were overturned:
"In 1989, procedures were not in place to facilitate the comparison of DNA evidence in one case with that in another, particularly after the DNA test results were taken by the District Attorney's office to prepare for trial. This problem is unlikely to recur due to the creation in 1994 of a DNA databank. DNA is now routinely collected from defendants convicted of certain statutorily prescribed crimes and fed into a database to which both the Department and the District Attorney's office have access. Unidentified DNA evidence recovered from a crime scene is entered into the databank and stored for future comparisons."
Robert Morgenthau, who would have turned 100 July 31, passed about one week short of his birthday.
Once, he reportedly joked to the press that it was time for him to step down from his tenure in public office after he checked the dates on his birth certificate.